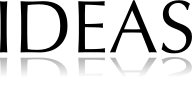 Turning your ideas into reality
You may have lots of ideas for a new venture or ways of improving your existing business but turning these into reality seems like a daunting step. Often all that is needed is to talk to someone who is used to turning ideas into money-making ventures. That's where Bizelix can help and this can be as simple or complex a process as you require, because our approach is tailored to you and our pricing reflects this.
We approached these guys with some very vague and wide ranging ideas that we had been thinking of for sometime, with a view to them building a business system for us. Specifically a system that could utilise the international potential of our business through the internet. We are now live and trading with sales and interest from all over the world.
Educational Products Start-up, Somerset
At an initial meeting we will discuss where you are with your ideas. From there we can determine what help you want/need from us.
This may include:
Business ideas analysis
Help in sorting out, structuring and organising your ideas
Initial market analysis
How to communicate your ideas
The most appropriate way to get your ideas out there
How to make your ideas pay
This can take the form of meetings or workshops depending upon the complexity of your ideas and what your requirements are.
We can also provide the admin support to organise/formalise your ideas, for example presentation production.